Service
PROMIX offers a wide range of high-quality and fair products. We strive to inform and supply you correctly.
Our food ingredients can help to optimize your product in many areas: organic variant, texture, taste, shelf life, health, ...

Need help with your recipe?
Test bakery
Our test bakery is available for the development of your product. We also test our formulations with your flower on request or are happy to give a second opinion.
Ask for a sample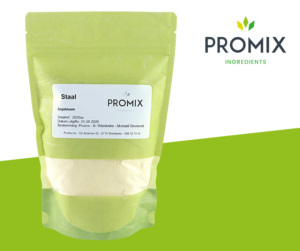 You are interested in one of our products, but you are not completely convinced yet? You can ask for a sample by simple request.